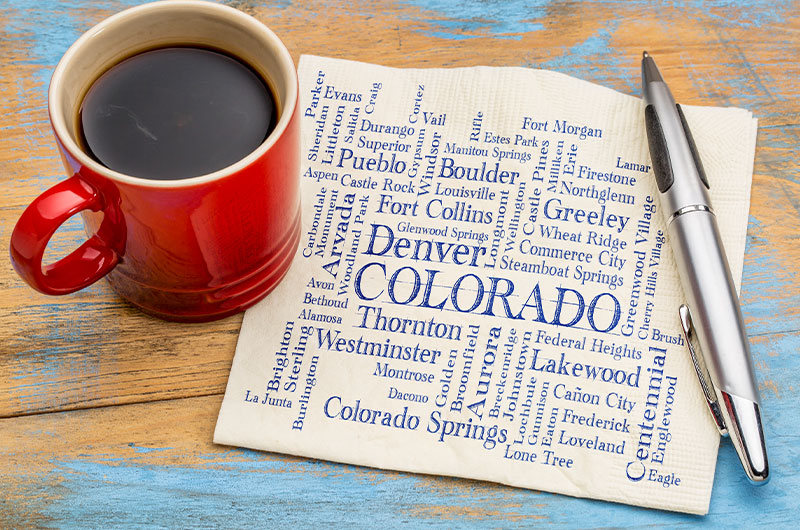 Discover the heartbeat of the Rocky Mountain West in the vibrant city of Denver. With its eclectic neighborhoods, cultural treasures, and outdoor adventures, Denver offers an unparalleled lifestyle that marries city living with the majestic beauty of the Colorado landscape. Denver's real estate market is diverse ranging from historic homes with unique character to sleek modern condos and luxury estates with panoramic views. There's a property to match every taste and lifestyle. Denver's central location ensures easy access to a plethora of urban amenities. Explore bustling downtown districts filled with top-notch restaurants, chic boutiques, and a thriving arts scene. Proximity to major highways and public transportation networks makes navigating the city a breeze. Immerse yourself in Denver's rich cultural offerings. Explore renowned art museums, attend live theater performances, and enjoy world-class musical events. The city's neighborhoods are brimming with local art galleries and creative spaces that celebrate Denver's diverse and vibrant culture. Nature enthusiasts will revel in Denver's outdoor playground. Explore miles of scenic trails, indulge in outdoor sports, and take in the breathtaking views of the nearby Rocky Mountains. Denver's parks, gardens, and open spaces offer endless opportunities for relaxation and recreation. Home to the Denver Nuggets, Broncos, The Avalanche, and the Rockies, Denver is a sports lover's paradise. Watch the pros play or attend exciting events and concerts at iconic venues like the Red Rocks Amphitheatre.
Whether you're seeking an urban loft, a family home, or a savvy investment, Denver's real estate market offers a wide range of options. Find a property that aligns with your lifestyle and financial goals.Denver invites you to not just live, but to thrive. Experience the perfect blend of urban excitement and natural beauty in a city that values innovation, diversity, and community. Elevate your lifestyle with all that Denver has to offer!

Sorry we are experiencing system issues. Please try again.